SPA Gathering in Solidarity with Black Lives Matter
Category: Reports
Written by Solidarity Party of Afghanistan
Published: Sunday, 07 June 2020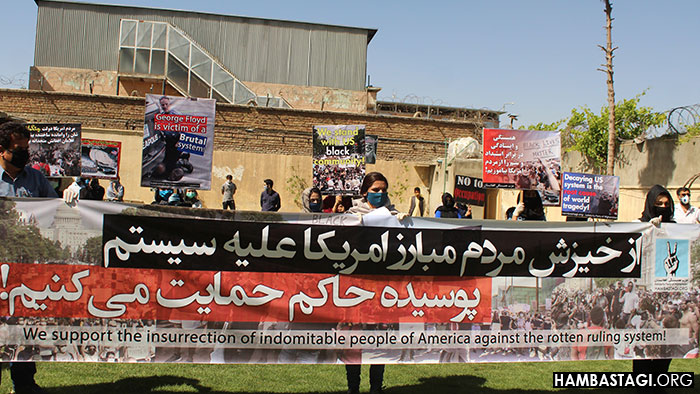 June 7, 2020 – Kabul: Today some members of the Solidarity Party of Afghanistan (SPA) gathered to express their solidarity with protest rallies of the US oppressed people against the ruling occupier and fascist government. SPA regards the solidarity with all progressive anti-imperialist movements as one of its aims and always raises its voice in favor such movements. Although, we had planned to hold a big gathering but due to peak of COVID-19 pandemic in Afghanistan, we had held it with few party members.
The main banner of the gathering read: "We defend the insurrection of indomitable US citizens against their rotten ruling system!" The protesters had other placards in their hands, which read, "Lets learn the solidarity and resistance against despotism and oppression from the US citizens!" "The people of US has brought their war-monger government to its knees, we should raise against its Afghan stooges!" "The USG is the most dangerous pandemic!" "Afghan people stand with Black Lives Matter!"
Zala, a member of SPA, read the statement of the party and the gathering ended with chanting slogans against US vampire government.