A Moment in the Lives of Bamyan's Cave Dwellers
Category: Reports
Written by Tofan
Published: Sunday, 02 July 2017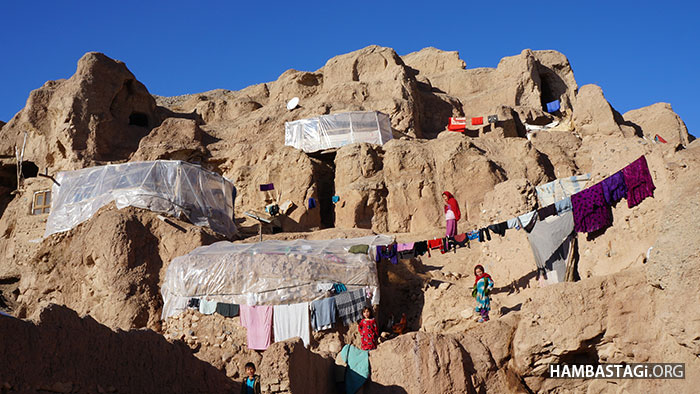 On a cold day in the winter of 1395, I stopped by a cave dwelling family near one of the destroyed Buddha statues. While most Bamianians are poor, Bamian's cave dwellers symbolize people's extreme poverty.
As we approached the caves, we encountered a middle-aged woman who was drying her laundry. We asked if we could speak with her, to which she responded in positive and invited us in to her cave. They had plastic installed for insulation at the entryway. Once inside, it was dark and tiny, and ended through a hallway of sorts into another cave. We sat in a corner and Naseema, our host, began to narrate her story:
"We are a family of 7. My disabled husband, a day laborer, earns for us. We have lived here for 12 years now. We do not own land and thus are always strangers on our own land. We lived in Behsud during the war, which is when my husband was injured."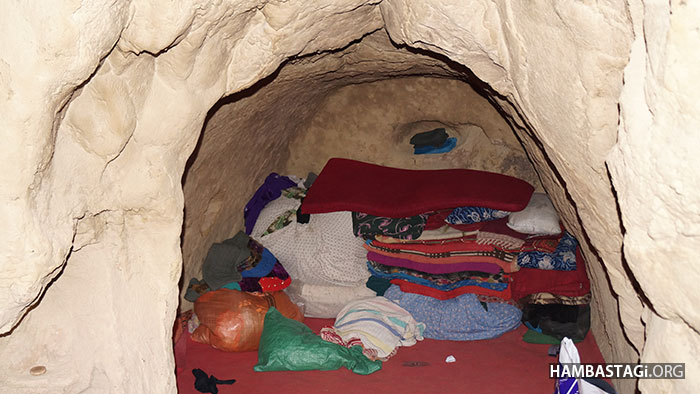 Naseema's story had much to say about the difficulties of life in the cave. That they had to walk for miles to get drinking water; that they don't have a proper bathroom; that they fall ill and that winter is harsh and merciless. All that Naseema asked for was four walls and a roof, to comfort the troubles she and her family had been through. Her take of unfair aid distribution practices was heart aching:
"They have registered us many a times, but aid packages go to those with network and access in the government. Land plots were also distributed, but again to influential families, not us."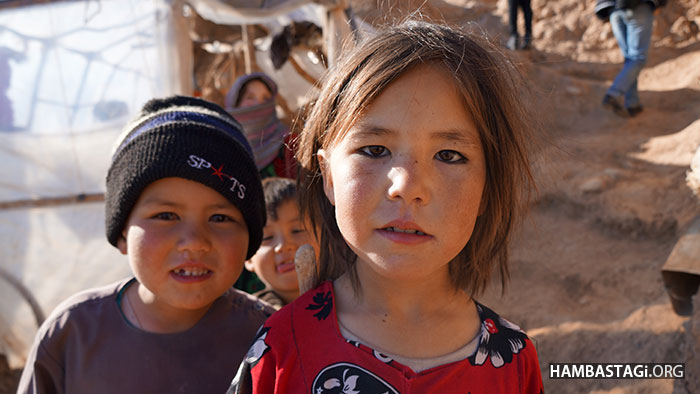 The child on the left: Mohammad Zaman
Exiting Naseema's cave I met a young kid named Mohammad Zaman, with sore eyes. Upon asking if he could take us to his home, he said yes and we followed. Blink of an eye and we were at Mohammad Zaman's home, where his mother narrated his sore eyes story:
"I do not know the reason, but it has been 3 years since his eyes are sore. Medications haven't helped. Doctors believe he is allergic to dust that falls off the roof of the cave. We have tried to have it covered, but plain cloth fabric doesn't really help."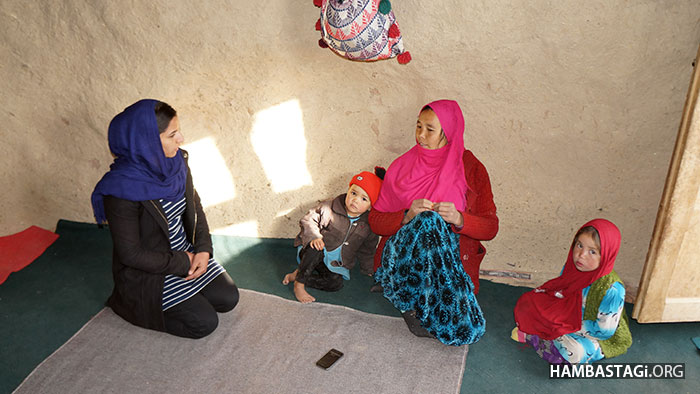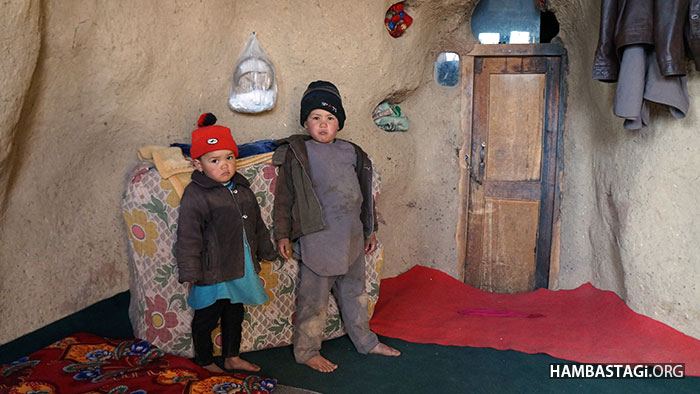 Mohammad Zaman and his sister Sameera
Cavity niche‌
A few moments more and the cave was full of children from neighboring caves, thrilled at the sight of my camera. I handed it to them to capture the moment, and the rest of the story became their story. I cannot put their excitement to words, but it got me wondering what if they had access to better educational opportunities? After all, these deprived children are our future and the Afghanistan's only chance of a prosperous tomorrow.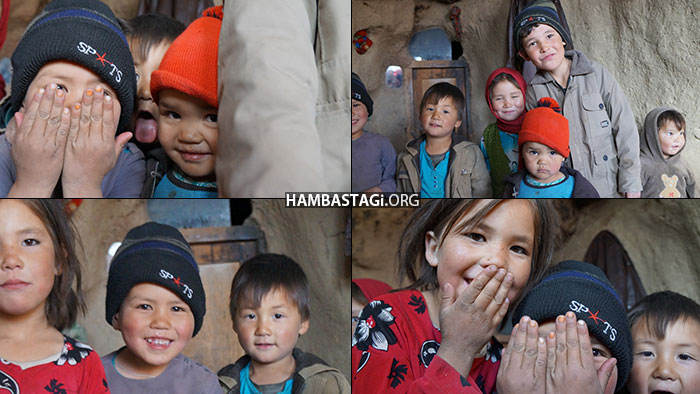 Pictures taken by the children of the hollow from each other
Children accompanied us on the way out of the cave community. A woman invited us in for food, but how could we take their day's meal? We excused ourselves and left with aching heart.
It is not just the cave dwellers. A majority of Bamyan's residents live in extreme poverty. Four decades of conflict, particularly Wahdat Party's internal tensions have stirred bitter people's lives and is the main factor keeping people in poverty. The influential flag bearers of religion and ethnicity plunder the international assistance that comes to the people of Bamyan. Leaders of political parties do not leave any stone unturned in ransacking people's livelihoods, while living flashy lives themselves. The so-called example of development in Bamyan is said to be the Ghulghula Hotel, owned by the Khalili Family. But times are different now and the people of Bamyan know their pillager leaders well. In the words of one of Bamyan's residents: " Our children are our future, and we shall raise them as strong and committed Afghans, who welcome the likes of Khalili and Mohaqeq with a fist, and tell the President, 'no more!'"