Noor Ahmad was Killed by Brutal Taliban
Category: Reports
Written by solidraity Party of Afghanistan
Published: Thursday, 14 November 2013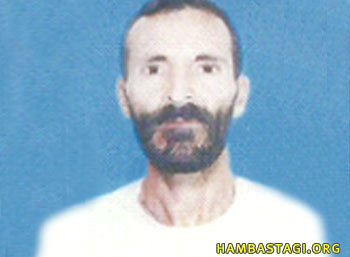 Noor Ahmad, member of Solidarity Party of Afghanistan (SPA) in Farah province, west of Afghanistan, was killed by brutal Taliban on 22nd October 2013. His death left his family, friends and fellow fighters in deep sorrow.
Noor Ahmad S/O Khan Mohammad was born in 1971 in a poor family in Targin village, Qala-e-Kah district of Farah. Throughout his life, he had firsthand experience of poverty and scarcity, therefore he could understand the economic difficulties of workers and peasants very well.
Noor Ahmad had studied until grade 12 but due to poverty of his family, he was not able to continue with his education. He had seven children and due to lack of education facility and poverty, he had sent one of his children to a child care center in Herat province, west of Afghanistan, to continue with the schooling. According to Noor Ahmad, his daughter should get educated so she can serve her deprived people in future.
Since 2012, he was working as government employee for rural development in Pusht-e-Koh district of Farah.
Noor Ahmad had realized that liberation from cruelty and oppression is only possible through continuous and united struggle. He had membership of SPA, and was one of the active members of the party in that province. He was also member of SPA's District Committee in Qala-e-Kah district.
Once during the gathering of SPA's sympathizers he had said:
"I found SPA, the only supporter of deprived ones and against all chaotic and oppression in the country, so I choose to get the membership of this party and fortunately succeeded. I promised to give my everything for this glorious path."
On 22nd October 2013, he was travelling from Farah city to his hometown, when the Taliban assassins stopped the vehicle and shot him on the spot. His only crime was serving people and working for their wellbeing which the lackey Taliban consider it infidelity and illegitimate.
Solidarity Party of Afghanistan (SPA) expresses its condolence to Noor Ahmad's family, relatives and all party members for his innocent martyrdom, and vows to take the revenge of his blood from Taliban and their foreign masters by continuing the unshaken fight.
We will remember the lovely memories of Noor Ahmad!